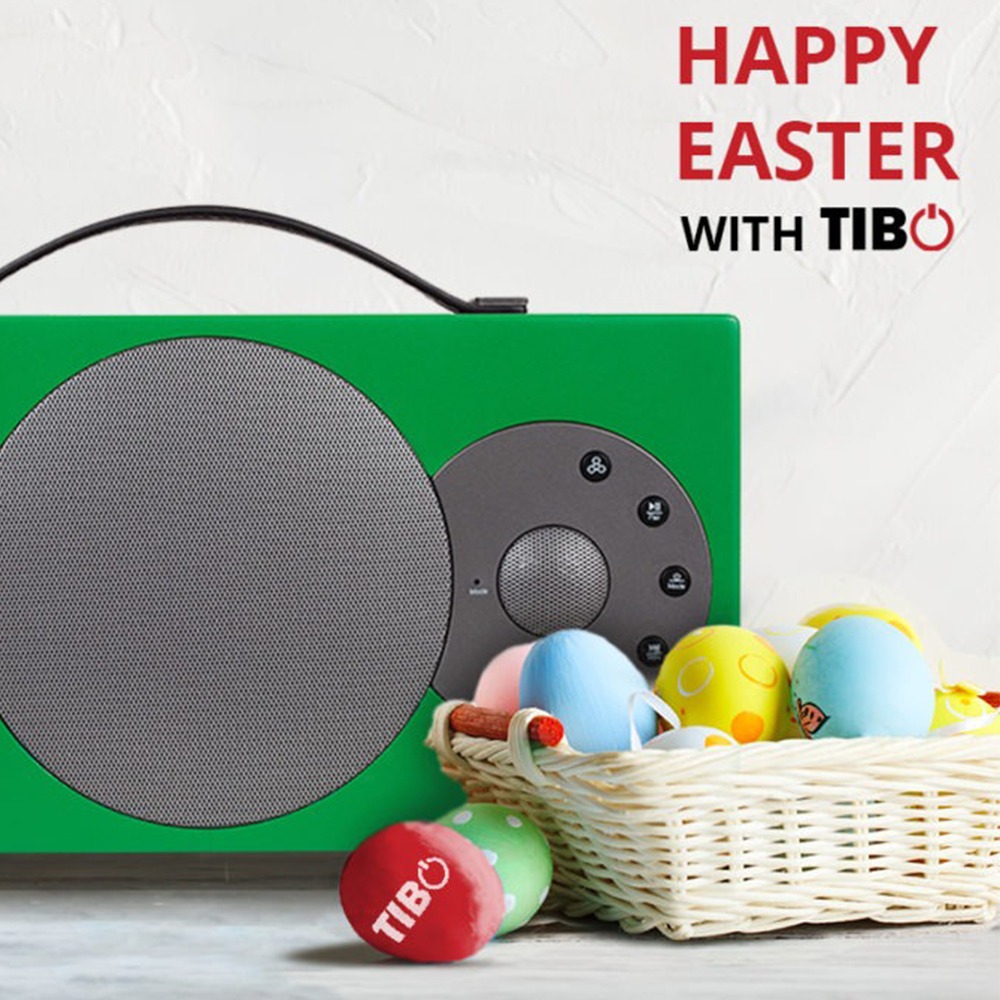 EASTER GIVEAWAY
🐇 EASTER GIVEAWAY 🐇
✨ TWO AMAZING PRIZES ✨
Like our Facebook page and sign up to our newsletter using the link below to be in with a chance of winning an Orange Sphere 2 or one Green Sphere 4.
😍🎶
To participate in this GIVEAWAY:
1. Like our Facebook page TIBO Audio
2. Sign up to our newsletter https://bit.ly/2JRrnJe
Good luck everyone 🤞

T&C
1. COMPETITION CLOSES: 22/04/2019, THE WINNERS WILL BE ANNOUNCED 23RD OF APRIL ON TIBO'S SOCIAL MEDIA CHANNELS.
2. AN ENTRY IS REGARDED VALID WHEN ALL THESE STEPS ARE FOLLOWED. EACH SUBSCRIPTION WILL BE COUNTED AS AN ENTRY TO THE COMPETITION.
3. IF YOU ARE NOT A CONFIRMED NEWSLETTER SUBSCRIBER, YOUR ENTRY WILL BE DISCARDED.
4. THE GIVEAWAY IS VALID FOR THE EXISTING SUBSCRIBERS AS WELL.
5. WE RUN REGULAR GIVEAWAYS THAT ARE EXCLUSIVE TO OUR NEWSLETTER SUBSCRIBERS. YOU MUST BE A NEWSLETTER SUBSCRIBER TO BE ELIGIBLE FOR OUR GIVEAWAYS.
6. THE WINNER WILL HAVE 48 HOURS TO ACKNOWLEDGE HIS/HER WINNING IN THE COMMENT BOX OF THE FACEBOOK POST, OR ANOTHER WILL BE SELECTED.