TIBO Legacy 3+ / Smart Streamer / PA150 Amplifier Review
I've done a lot of reviews of TIBO-products in the past, but this is a big one. Like for real: speaker, smart streamer and an amplifier in one review? Let's go!
Check out our video review here:
The PA150 Power Amplifier from TIBO can be set to Mono or Stereo mode. In the Mono mode, you get a massive 2x300W RMS and in stereo the amplifier outputs 150W RMS per channel.
It's easy enough to connect everything. You have all the inputs on the back: Line in and Line Out and Speaker out as well. The first ones are used for the Smart Streamer, which we're going to talk about as well in this article.
There are no real buttons on the device, besides the switch between stereo and mono. It's built in a metal chassis and it's sturdy and heavy. It needs a bit of room, these are the dimensions: W x D x H (mm): 430 x 230 x 65.
After testing I have to say that this amplifier does a great job. It of course works on the 'background' so you can't really tweak or see anything, but it provides improved sound quality and dynamic power to drive different speakers. The speakers can go extremely loud due to this amplifier, but the quality of the sound remains. This is a great option for small backyard concerts.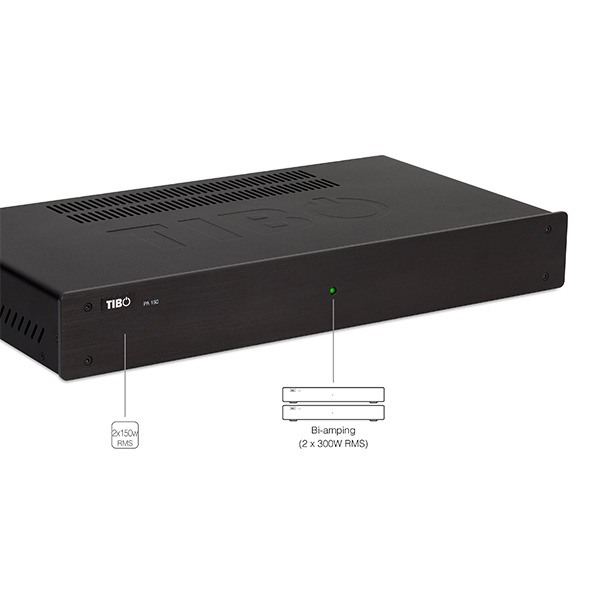 The Legacy 3+ speakers look very nice. They have a full wooden body and you can clip on the panels on the front for a more aesthetic look. Small feet are also provided in the box (see picture), but you can use these speakers flat as well.
The Legacy 3+ speakers provide clear and crisp sound with nice bass. You can also mount these if you want to have even more bass. They go up to 87db and provide clear sound even on the loudest volume – believe me, I've tested it and almost tore my eardrums.
The design is nice and the build quality is sturdy, these are a great addition to your living room or DJ-ing booth.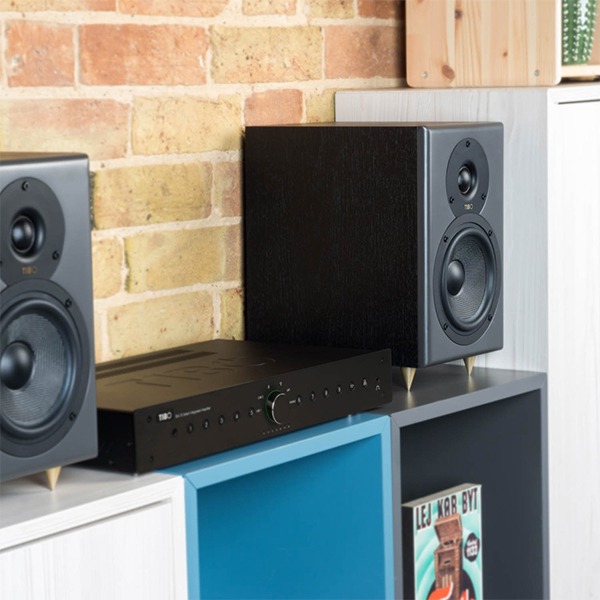 You'll need this if you want to use the speakers together with the amplifier. It's easy to connect, just a few cables and you're all set. After that, the Smart Streamer boots up and you can connect it to the Wi-Fi network via the TIBO-app. It's simple and clear and it makes sure that all your TIBO-devices can be controlled via one app.
Inside the app, you can use Spotify, iHeart Radio and other radio stations to play music. You can put the shortcuts on the streamer itself (1-18) and you can link other TIBO-device to get them playing simultaneously as well.
The streamer provides clear and crisp sound and has a good Wi-Fi range as well with the two antennas on the back. There's a Pre-AMP built in, which can improve the sound quality as well. You can connect this directly to the speakers, or use the amplifier in between to get even louder and better sound.
Besides the Wi-Fi connection, you can of course also use Bluetooth to connect to this Smart Streamer.
Overall this is a nifty device, which works very well and is easy to use. With just two minutes to set it up in the app, you're good to go to stream music. It also features a remote in the box to change everything from a distance. The Wi-Fi remains connected and set up, even when you unplug it.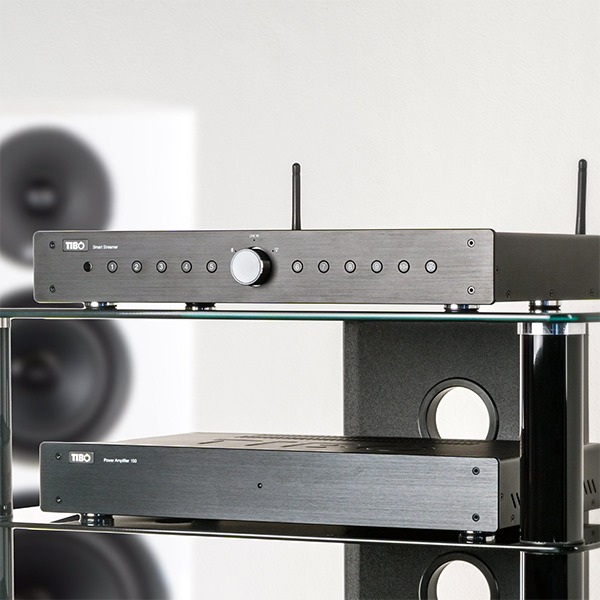 The combination of these three things can be a great option for a small festival or event in your neighborhood. This would also be perfect for soccer teams or for indoor sports if your speaker is not loud enough. For this price, you get a great quality device which is easy to use.
Check out this system in Webshop: Pre and Power Amp System 25
Source from: RedFerret 29/09/2019